Working with canvases
Canvases help you customize the layout of your project and easily adapt your content to your needs. You can use the "blank canvas" to divide your project into columns, arrange your modules to your liking.
You can add a canvas in two ways:
Select the 'Add +' icon at the top left of your editor's screen. Adding a canvas from here will place the canvas at the bottom of your project.
Canvases can also be added to sections of your project via the '+' icon on the floating menu on the left of each section. This will add the new canvas at the bottom of that section.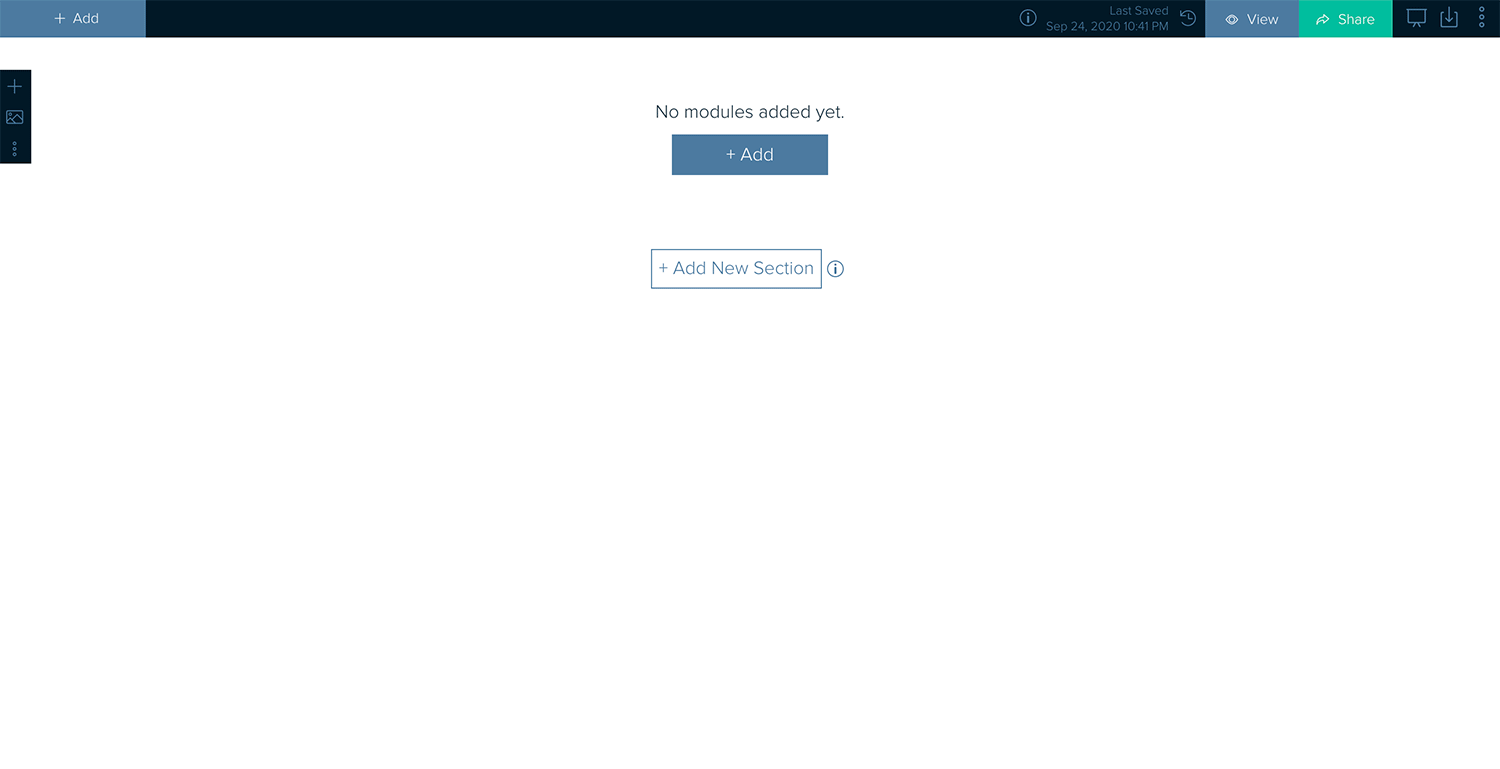 Now that you know what canvases are, here's how you can use them:
Along with the blank canvas, you can utilize the User Persona, Business Model Canvas, or Lean Canvas to incorporate your favorite features from those projects into any project you're creating. Switch to the "more" tab at the top of the "Add" pop-up to add specialty canvases to your project.