Using the email form
The interactive email form module allows you to collect email addresses from people who visit your shared folio link. This module is used in the startup one-pager template and the landing page template. But you can add it to any folio you create in the editor to later export the collected list for your business' purpose.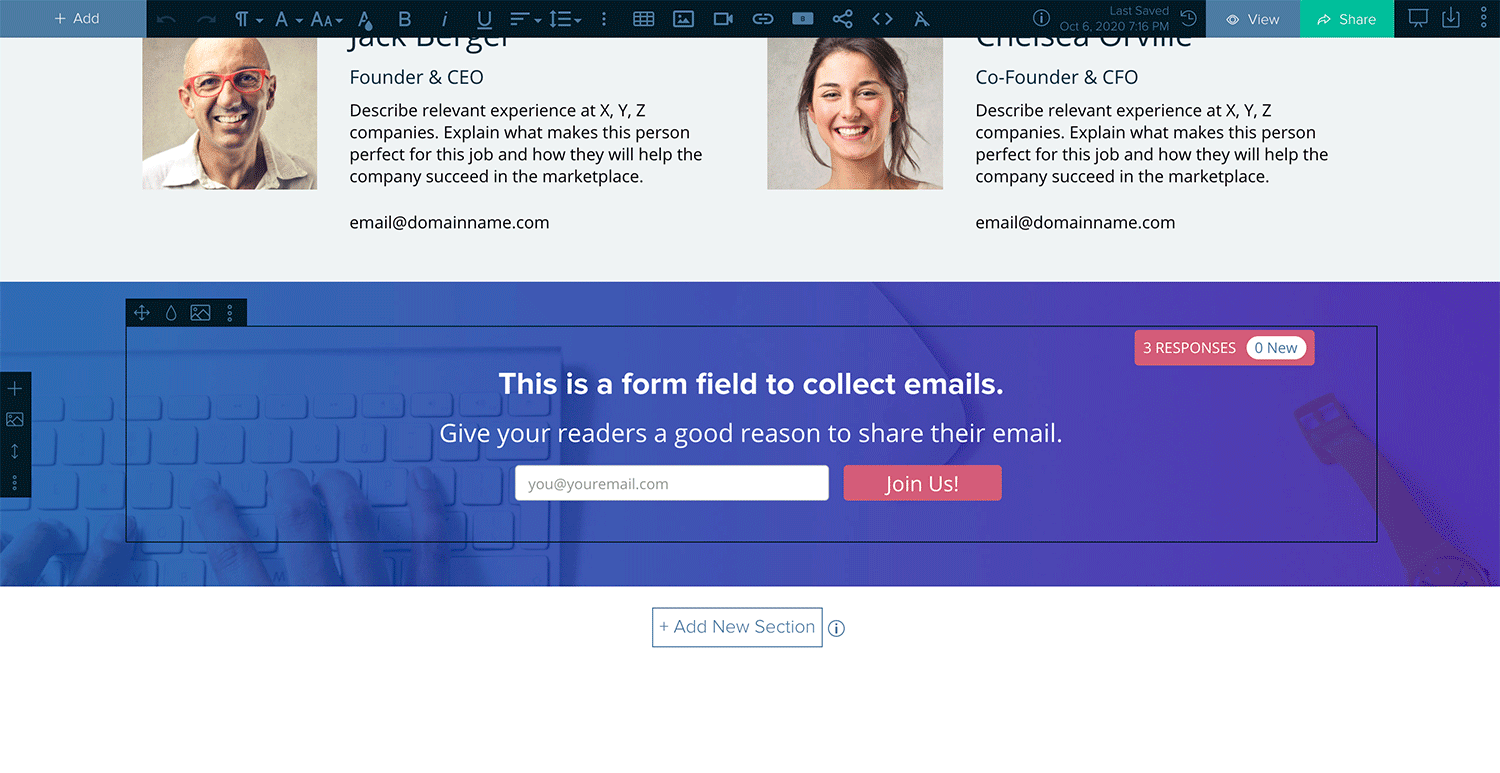 Whenever someone enters their email address via your shared folio link, you'll receive both an in-app and email notification. To see who has entered their email address:
Open the edit view of the folio where the email was collected.
Click the number of responses at the top of the email form module.
Export a list of collected emails.